Changing corporate fitness center management partners
Published by HealthFitness on February 27th, 2020
Do you think it's too much of a hassle to change fitness center partners? Here's how we hustle to make it less of a hassle for you.
At HealthFitness, we believe movement matters. That belief has fueled nearly 50 years of consulting, designing and transitioning the best corporate fitness solutions available.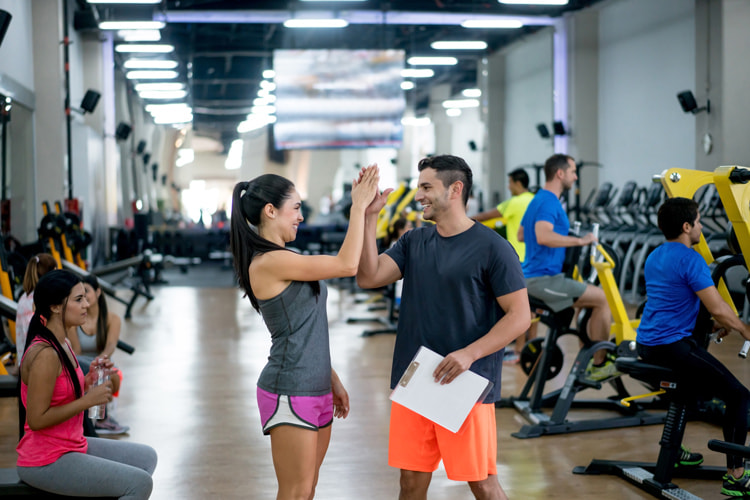 Understanding your existing program—what is working and what isn't—is the first step we take when we transition an existing on-site fitness center. To do this, we start with a program value analysis.This analysis evaluates your current operating plan, programming, administrative processes, staff roles and responsibilities, budget expenditures and activities. Through this analysis, we identify strength of your existing program as well as opportunities for enhancements and budget efficiencies.
We also learn about the needs and interests of your population to identify how we can better tailor fitness and wellness offerings. This typically occurs through team meetings, one-on-one interactions and surveys, as appropriate.
Next, we work with you to develop and execute a management plan and program calendar specific to your site. We implement a process to continually monitor outcomes and goal attainment, and make adjustments throughout the year to ensure your expected results are achieved.
By using the program value analysis, we are able to develop a plan that focuses on increasing engagement in your fitness program.
Pushing your fitness center to a whole new level
Key to our process is our staff of accredited experts. These on-site fitness professionals work to maintain a comprehensive system that fully integrates your fitness center with your company culture, designing programming and events that actively engage participants and get people moving.
Our research shows that convenience and personalization are the two most important factors in engaging employees in health and wellness initiatives, so we have made this the core of our work. These experts also work to develop a diverse calendar of fun and engaging fitness and recreation programming that meets a broad set of interests.
HealthFitness can provide expert knowledge, proven programs and professional management services that will push your fitness and recreation program to a whole new level. From group yoga classes to softball leagues, youth summer camps to virtual fitness courses, we want your fitness facility to become the social hub of your entire company and put your workplace in motion.
Contact us to learn more!
Speak with our experts consultants today to find out more how HealthFitness can build the corporate fitness solution that will get—and keep—your people moving.