How to transition your corporate fitness center
Published by HealthFitness on January 3rd, 2023
Are you looking to get more out of your corporate fitness center? You may be struggling with low membership and participation rates, a lack of strategic plan or a strained budget. Or, your current contract may soon expire and you want to see what other options are available.
Let us help! With nearly 50 years of cultivating the best corporate fitness solutions available, HealthFitness is here for you.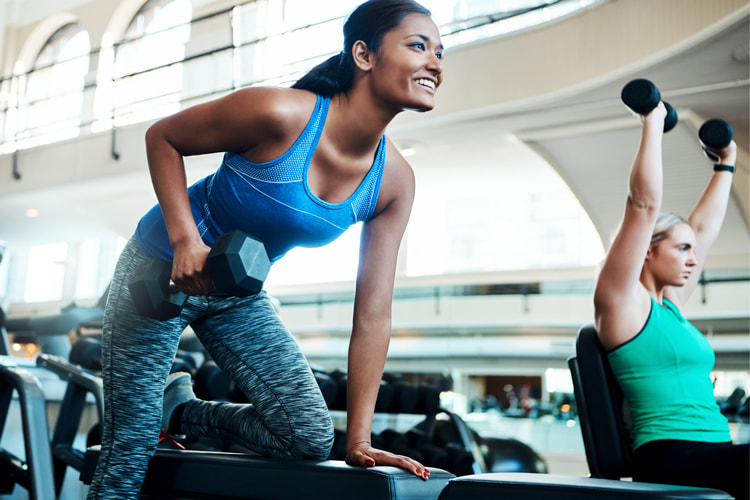 Understanding your existing program—what is working and what isn't—is the first step when we transition an existing corporate fitness center.
You can trust HealthFitness and our expertise to tailor the right corporate fitness solutions to meet your unique needs and the unique needs of your population.
Our approach to program transition
We help you develop an operating plan for moving forward, which includes evaluating your current site staff, transition and recruitment, programs and operations.
For your transition timeline, we collaborate with you to identify critical dates, such as current contract expiration. A transition within 60-90 days is ideal; however, we adjust our implementation plan according to your specific transition needs.
We understand your population is unique, so our approach to your program transition takes into account four key elements to ensure a tailored solution for your corporate fitness needs:
Client orientation
The first step in developing a management plan is gaining an understanding of your organization, culture, specific health and fitness goals and business objectives.
Current program analysis and employee needs analysis
We use our program value analysis to analyze and evaluate your current operating plan, giving us insight into the current programs and services offered. The analysis helps us understand your administrative processes, staff roles and budget, as well as strengths of the current program and budget efficiencies. We'll also use the analysis to evaluate the needs and interests of your eligible population.
Management plan and program calendar development
We collaborate with your project planning team to establish a management plan and a program calendar for moving forward—including developing, implementing and/or transitioning all programming and facility management services.
Management plan implementation
The final step includes executing the management plan and implementing a process for monitoring outcomes and goals. Throughout the year, any necessary adjustments will be made to assure the identified results are met.
Connect with us
Not happy with your corporate fitness provider or just interested in seeing what's out there?
Contact us and see what we can do to help you.