Addressing top challenges facing employee wellbeing
Published by HealthFitness on August 10th, 2020
As offices are slowly reopening and workers are returning to work, a growing number of companies are shifting their approach to health and fitness in order to prioritize their employees' health and wellbeing—whether they will be working from the office, from home, or on the production line.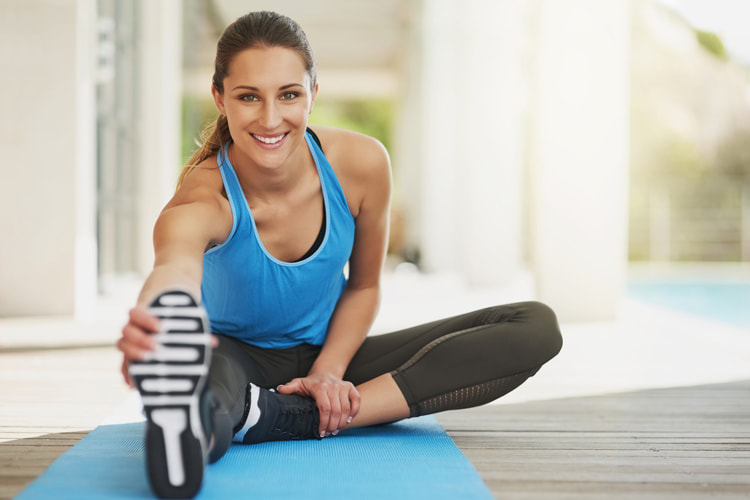 We recently surveyed several of our clients across industries—from insurance, financial, manufacturing and pharmaceutical to retail, energy and technology—about their top concerns around employee wellbeing and the innovative ways they are addressing these concerns.
Help employee stay physically active and engaged in health
In addition to launching virtual fitness programs to employees, more organizations are focusing on overall health and wellbeing, including nutrition, mindfulness and resilience programs.

Companies have also noticed employees that typically do not participate in on-site health and fitness programs are now participating in virtual fitness. One employee shared that he was always intimidated to come to the on-site fitness center, but now in the safety of his own home, he feels more comfortable being able to participate in virtual group fitness.

Support employees caring for kids at home
Many of our clients are extending health and fitness programming to support the whole family, including virtual family fitness programs and challenges.

One company developed a virtual parent toolkit and made it available to employees and included resources and best practices for exercising with kids, as well as nutrition, mental wellbeing and fitness activities employees can do with their families at home.

Another organization tapped the expertise of its medical director to create online question and answer message boards so that employees could ask questions. One of the topics specifically focused on children and addressed employee concerns around their children's ability to learn and socialize while attending school remotely.

Many companies are producing webinars and developing sounding boards and support groups to help create a community for parents, letting parents know they are not alone.

Concentrate on the mental health and emotional wellbeing of employees
To increase its focus on employee mental wellbeing and resilience, one organization shares daily messages from its CEO, with most of the content centered on fitness and staying healthy while employees are remote.

Another company is offering virtual energy management and resilient courses to all of its employees via Zoom to its employees across the globe.

Many companies delivered home mailings as well as emails to employees reminding them of resources available at no charge (including EAP, telephonic phone visits, health coaching and chronic condition management through our health centers)
Learn more
Contact us to learn more how we help companies address the top wellbeing concerns of their employees.